EU FUNDED RESEARCH PROJECT "VRACE"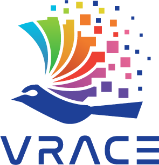 The ITN project "VRACE – Virtual Reality Audio for Cyber Environments" establishes a multidisciplinary network that will train the next generation of researchers in the audio part of virtual and augmented reality.
The aim is to raise Virtual / Augmented Reality to a next level beyond gaming and entertainment by benefiting from the critical mass of expertise gathered in this distinguished consortium.
15 Early Stage Researchers (ESRs) have been employed to undertake research in the framework of the project "
VRACE
: 
Virtual Reality Audio for Cyber Environments
", and are funded for 36 months through the prestigious 
Marie Skłodowska-Curie
Actions
Innovative Training Network
 (ITN) programme.
17 academic and industrial partners strive to make significant progress on the way towards a physically correct virtual reality and thus towards a true world simulation.
17 Partners from 8 countries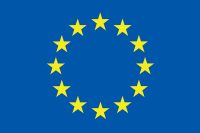 This project has received funding from the European Union's Horizon 2020 research and innovation programme under the Marie Skłodowska-Curie grant agreement No 812719.
Share this site over socials…