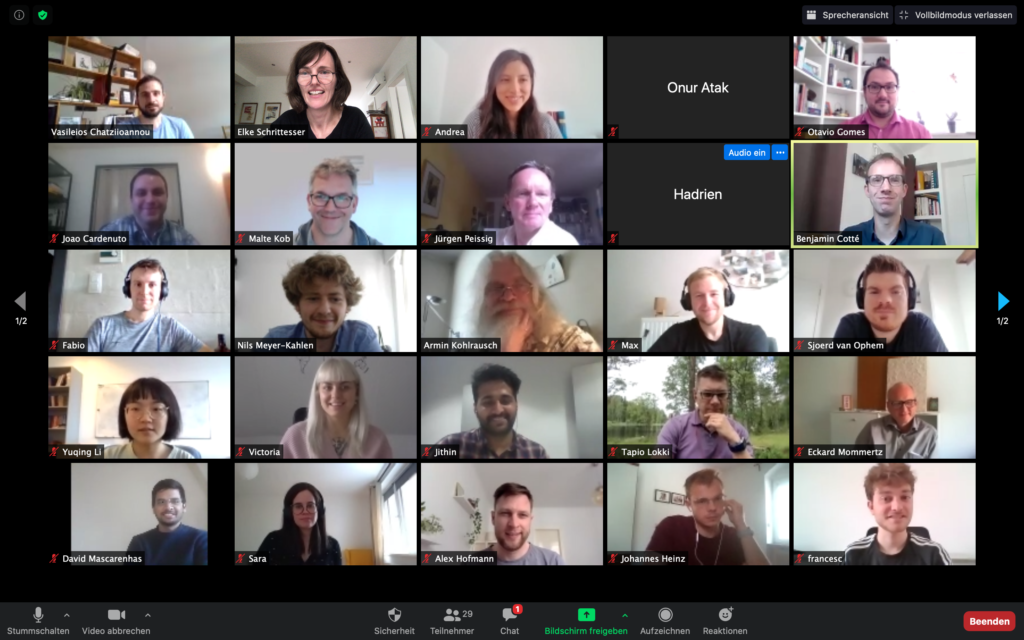 Due to the Covid-19 outbreak, the MDW organized two virtual meetings with all 15 Early-Stage-Researchers (ESRs) and their supervisors on June 18th and 25th, 2020.
All students prepared a presentation including their current research work and collaboration possibilities within the network. In the Q&A sessions there was time to connect and to discuss research challenges.
Right after the meeting, a virtual team building event followed to get to know each other better and to discuss synergies.